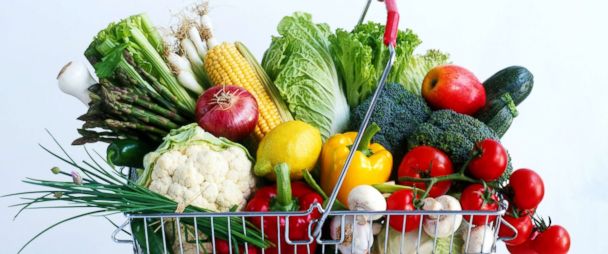 Tips For Designing An Interesting Yet Healthy Diet Plan For Kids
August 28, 2020
Designing a healthy and balanced diet chart is unarguably one of the least favourite and daunting tasks for parents. With kids turning up their nose to leafy veggies and nutritious salads, you might be at the brink point of giving up on the idea of feeding them healthy. However, you must be aware of the key roles that healthy foods play on your child's immunity, growth, and development.
Regardless of you being a frazzled mum or a working mum who juggles deadlines and home, here are some of the childcare expert-approved tips for designing an interesting yet nutritional diet plan for your little ones.
Fail-Proof Strategies And Tips To Make Your Kids Eat Healthy Sans A Fuss
Provide Them With Choices
It goes without the saying that children don't love being forced, especially older kids and fussy eaters. This principle holds equal importance at the dining table as well. Although the option between orange slices and bread with peanut butter might not sound much, it allows your kids the freedom they yearn for, while also keeping you in a dominant position for controlling their nutrition. Your kid might be more than happy to experiment with a healthy dish if it was their idea.
Allow Them To Create Their Meal
Allowing your children to take charge of their meal is another interesting way to let them enjoy their independence and trigger their interest in trying different foods. While it might involve several tries, it works for almost all kids to incorporate new healthy options to their plates, if they have the scope of choosing.
The food chart for child must comprise of protein, a food rich in calcium, milk, fruit, complex carbohydrate, and vegetables. By offering options within these food categories, your kids will get the opportunity to wield choice while still availing nutritional components that their body requires.
Bring On Gateway Foods
Children are typically inquisitive about new things, and that involves a lot of healthy foods. So, the best solution would be to make a combination of new foods with your kid's favourite healthy options. During the first five years of a child, they are adopting the foods and discovering when, how, and why to eat according to their parents' attitudes, and cultural practices. It is during this time, that you should try to make them grow acquainted with a vast array of foods like fruits, veggies, proteins, and whole grains. This might prove effective in preventing them from becoming picky eaters.
Introduce Smart Snacks
Snacks are the second favourite thing of kids after toys, but it is crucial to keep the snacks in control. Always consider keeping the portion sizes for snacks small. More so, you would want to try to quit ruining their appetite for actual meals by giving them snacks close to mealtimes. If it's close to mealtime, you might want to think of offering them a taste of whatever ingredients or vegetables that you are cooking with. Regardless of your kid's age, snacks must be loaded with fibre and protein to keep their tummy filled up for long.
Now that you have got a fair idea of all the proven strategies on how to curate a healthy balanced diet chart for your kids, it is time to use them soon. With some effort, you would be able to extract the stress out of mealtime and assist the new generation to develop good eating habits for a lifetime.